Dyeing for Specific Yarns
1-Day Workshop with Carrie Drake
Saturday. November 19, 2022, 9am-4pm
All Levels
Have you ever wondered how dyers achieve certain colors? This is a great class for yarn enthusiasts that want to try their hand at dyeing. In this one day course, we will learn the basics of acid dyeing wool. We will explore immersion dyeing techniques such as kettle dyeing, speckle dyeing, variegated dyeing, and more. Each participant will have the opportunity to dye their own yarn for a specific project. We will also explore how dyeing techniques vary across different treatments and breeds of yarn. Yarn and dyes are provided with a $50 supply fee.
Non-members $165 / Members $155  
Masks may be required in the classroom depending on community spread. Masks requirements may be subject to change. If you are not willing to wear a mask please do not sign up to attend a Studio Schweinfurth workshop.
---
About the Teacher: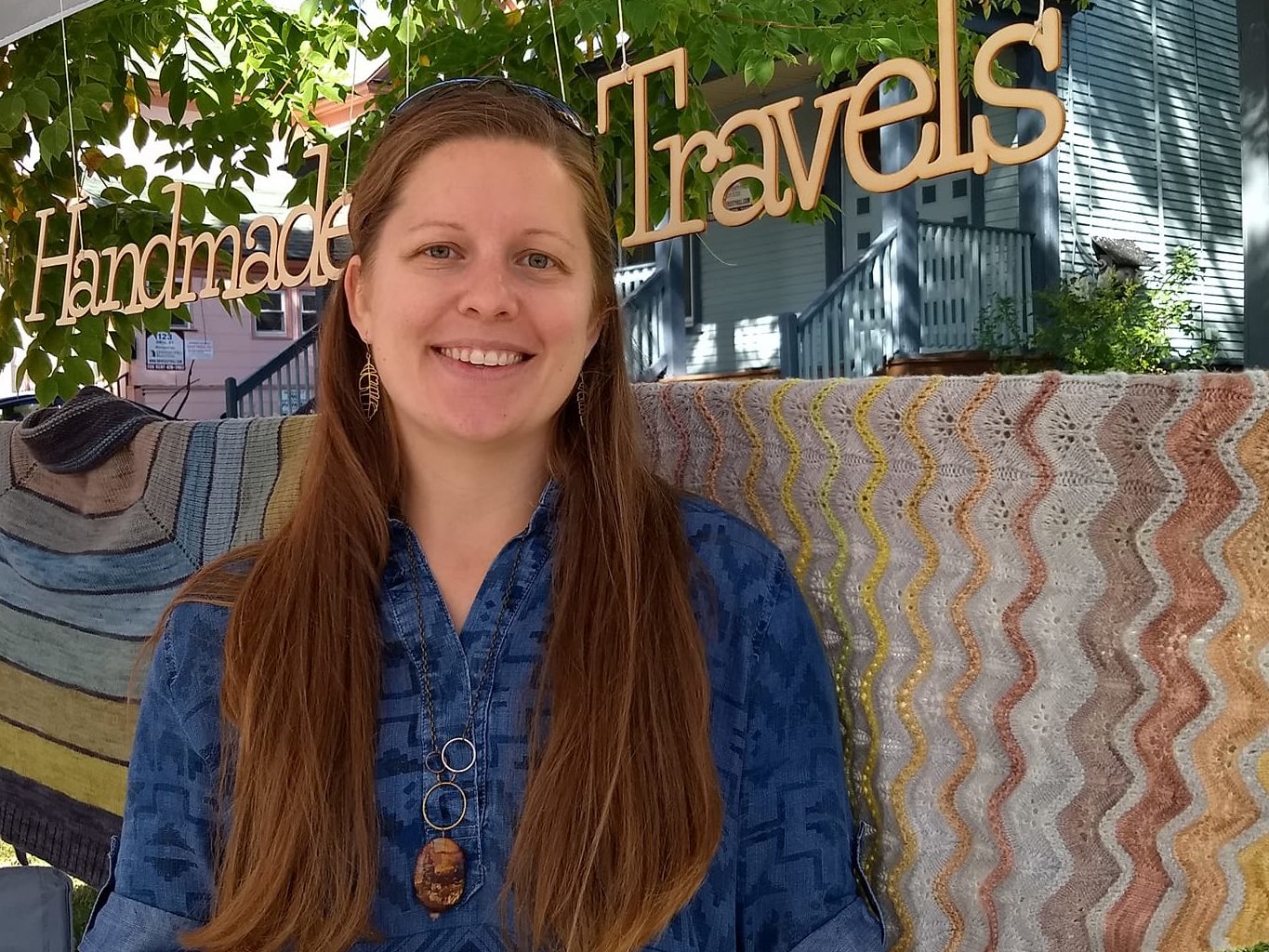 Carrie Drake is the dyer behind Handmade Travels. Carrie is a painter at heart, everything she does goes back to playing with color. She entered the fiber world through knitting. After moving to Australia, Carrie was fortunate enough to meet incredible weavers, dyers, felters, and farmers. Most importantly, she got to know people who cared about the environmental impacts of their artistic choices. Carrie found a love for connecting with farmers and mills as a dyer. Carrie now lives in Syracuse, NY with her family. She regularly hosts knitting nights at the Everson Museum in Syracuse, NY. Carrie has an upcoming exhibition with ArtRAGE titled, Climate Connected: Our Shared Future. Handmade Travels yarn is available at Oliver's Originals in Manlius, NY and Fiber Arts in the Glen, in Watkins, Glen, NY.