Spring Break Art Camp: Sewing Harriet Tubman
Explore Harriet Tubman's Ghana – West Africa Ashanti Heritage with needle, thread, and stories!  Make a pincushion decorated with stamps from Ghana. Hand sew a traditional African tale, and a West African pouch. Machine sew a Fante Tribe Story Flag, and a "Mermaid or Merman" blanket based on a West African Goddess!
Masks are required at all times while inside the Art Center.
Ages: 6-10
Cost: Members $115, Non-Members $130
About the Teacher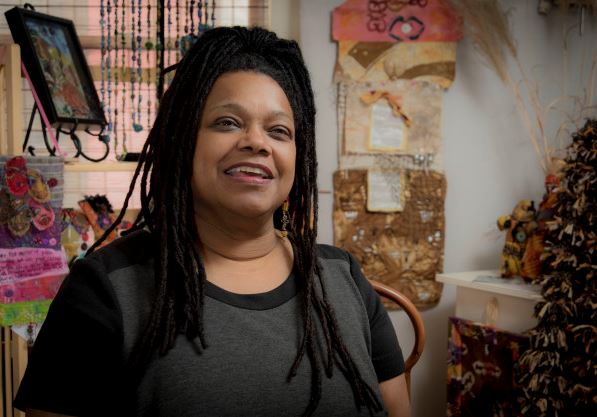 Griot artist Vanessa Johnson, is a native of Syracuse, N.Y. who practices in the art of storytelling. A Griot is a traditional West African Storyteller who is responsible for accurately reciting historical events through song, speech, reenactment, screenwriting and musical composure which effect society or a specific community. Photography by Jon T. Spencer.